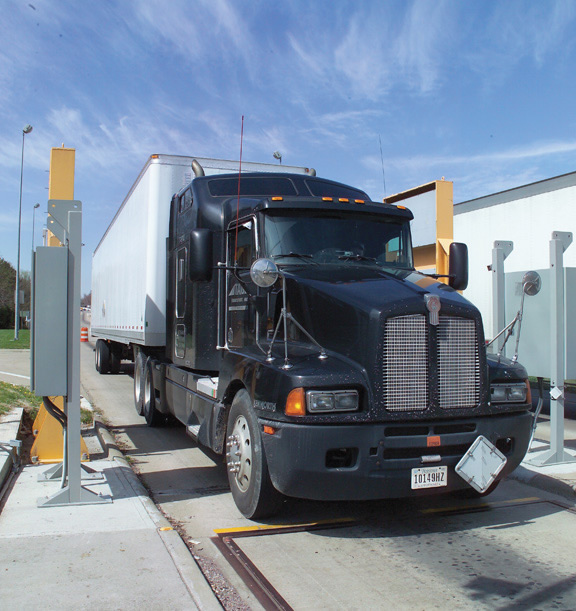 Overweight travel on Alberta's Primary and Secondary's highways is restricted by Axle Groups and Loading Periods. Please refer to the weight charts listed below for a complete breakdown of each Axle Groups allowable weight by Loading Period.
Municipalities in Alberta generally follow the same Loading Periods as Alberta Transportation; however there may be some variations. Prior to travelling on a Municipalities road it is recommended you contact the Municipality or their Representative to verify the weight allowances accepted by that Municipality.
Note: In order to travel at the weight listed for each Loading Period, a Provincial Overweight Permit must be obtained.

Alberta Heavy Haul Steering Weights


Alberta Heavy Haul Trailer and Drive Weights


Alberta Service Rig Weights


Alberta Ban Season Combinations
Loading Periods
| | |
| --- | --- |
| Heavy Haul | Service Rig |
| Spring - Date Varies | Period One - Date Varies |
| Post Thaw - June 16th | Period Two - June 16th |
| Summer - July 1st | Period Three - July 16th |
| Fall - September 1st | Period Four - Date Varies |
| Winter - Date Varies | |
Jeeps and Boosters
In addition to exceeding Legal Axle Weights, Provincial Legislation also stipulates that any move made with a Jeep and/or Booster in the configuration is considered overweight, unless they are empty, and will require a permit regardless what the actual axle weights are.
You can obtain a Multi-Trip permit which will cover you to move with a Jeep and/or Booster but you must meet certain conditions or a Single Trip Permit will be required. Below are the conditions of using a Multi Trip Permit:
The GVW of the truck, loaded, cannot exceed the registered weight of the truck
All axles must be at or below Spring Season weights.
The GVW cannot exceed 63500 kgs.
16 wheel groups cannot exceed 25000 kgs
Small Tire Calculator
The Small Tire Calculator will allow you to determine the approximate Legal Weight of an axle if the vehicle has a tire size smaller than 11 inches.
Small Tire Calculator (Excel Format)


Adobe Reader is required to view and print these documents.